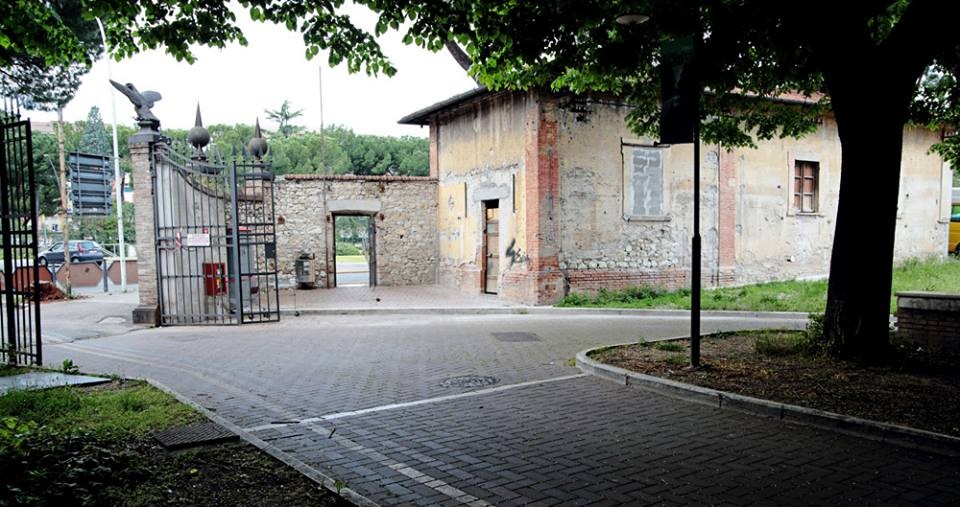 Transforming a common space in Terni (Umbria) into a common good is one of LabGov's new project. In collaboration with Indisciplinarte and many others, LabGov is leading the project "hostello delle idee" aimed at regenerating an ex-guesthouse. In September, it will set up a laboratory -Commons Lab- for the constitution of "communities of practice" working towards urban commons regeneration.
Commons Lab will take place in Terni from the 5th to 8th of September 2019. LabGov' team will lead the scientific direction. The Lab will be attended by a group of 15 people with different backgrounds (students, community' representatives, architects, artists and artisans), in order to create a rich ecosystem, a plurality of proposals and a wide integration. Hostello delle idee will be the result of this three-days Lab aiming to the study of tools and knowledge necessary to outline collaborative governance's strategies, by adapting Nobel Prize Elinor Ostrom's studies and methodology to the urban context. The class will develop a concrete project of social innovation and collaborative economy to transform an ex-guesthouse (which is the last unregenerated part part of an ex-chemical factory), and this, relying on local creative intelligence.
The further objective is to apprehend how to work in cooperation with local communities to promote and encourage initiatives of urban regeneration, to build community cooperatives and to generate public collaborative policies.
The Commons Lab is divided in training modules: 1) "Architecture of the territory", to familiarize with local resources, infrastructures and socio-cultural components, they are necessary elements to create concrete results. 2) "Social business modeling", aiming at estimating social impact and at evaluating sustainable aspects. 3) "Urban governance, policy and law", legal means will be analyzed in view of urban law.
During co-working sessions, the class will have the possibility to practically experience training modules notions.
LabGov team's work will cover five training environments; acquisitions of territorial analytical skills and knowledge, usage of tools to facilitate commons' collaborative governance, experimentation of collaboration as test bench functional for territory transformation, capability to adapt tools and knowledge to the context, experimentation of innovative solutions for commons management.
Co-City protocol will be applied as teaching aid for collaborative communities' building, six steps of Co-City Cycle dealing with knowing, mapping, experimenting, prototyping, modeling and evaluating, in order to adapt the whole process to the context and to create the most effective form of urban cooperativism.
This initiative is a natural continuation of the several transformations that have been taking place in the city of Terni.
Italian summary
Hostello delle idee è il nuovo progetto che LabGov sta portando avanti nella città di Terni (Umbria) in collaborazione con Indisciplinarte e altri partner. Tra il 5 e l'8 settembre il team sarà impegnato nell'attività di formazione di un gruppo di volontari eterogeneo per età e background. L'obiettivo è la riqualificazione di una ex-foresteria che verrà convertita in un Hostello a disposizione di artisti ed architetti che vorranno condividere le loro idee per aggiungere valore alla città. Verrà seguita la metodologia proposta dal premio Nobel E. Ostrom adattandola al contesto urbano.
Partecipazione gratuita. Spese di viaggio e alloggio a carico dei partecipanti. Iscrizioni entro il 19 Agosto.
Per info e iscrizioni contattare:
CAOS CENTRO ARTI OPIFICIO SIRI Viale Campofregoso n.98, 05100 – Terni telefono 0744 285946 chiara@indisciplinarte.it
www.caos.museum www.hostellodelleidee.it