The eighth edition of the interdisciplinary Urban Clinic 2020 will take place on February 14th 2020 from 4pm to 6pm at the Luiss LOFT in Viale Romania. The theme of the meeting will be "Open and Collaborative Innovation for Sustainable Fashion".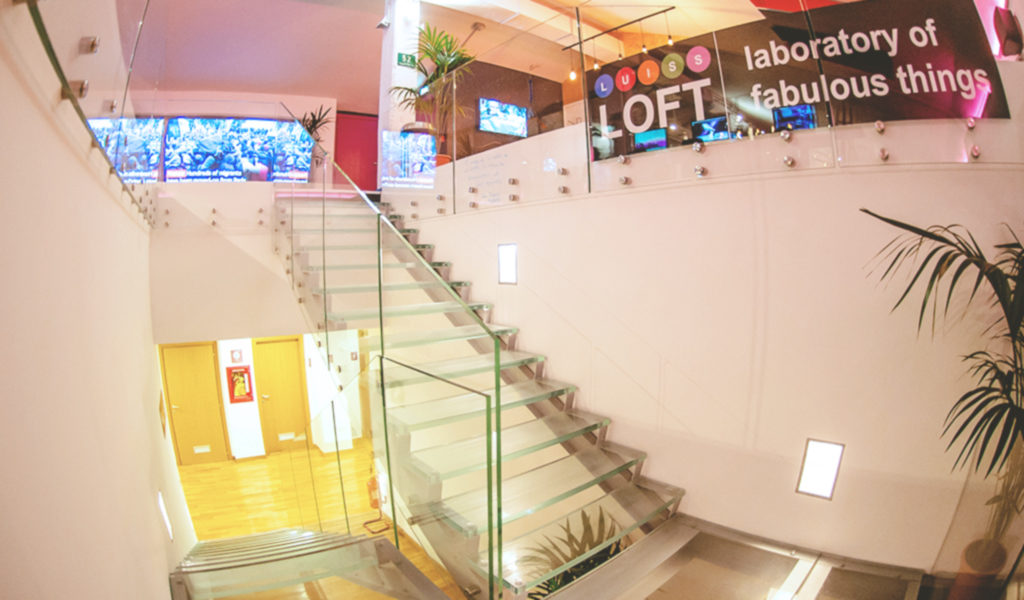 The 2020 edition which is about to begin will focus on Sustainable Innovation in the field of fashion. The theme of sustainable fashion was born in continuity with the path taken in the past years that has seen protagonists of issues such as healthy and sustainable food and agriculture, circular economy and innovation with the involvement of actors coming from the public, private and social sector but above all, the inhabitants of the city. The collaboration of the various players showed positive results, in both the methodological process and the outputs from the idea itself. In fact, social cooperation didactic urban gardens and the GrINN.city platform have been created in collaboration with Confagricoltura.
Based on these pillars, the 2020 Interdisciplinary Urban Clinic will propose the implementation of a project that can involve the private sector and communities, aiming to improve the impact of the private sector on society by applying the testing ofOpen Innovation methodology. The methodology that is to be implemented involves the inclusion of different players ranging from the most marginal and fragile categories to tech start-ups that can innovate the production processes of larger companies with greater impact on the outside.
The opening day will begin with a welcome speech by Giovanni LoStorto, General Manager of Luiss.  It will then continue with a discussion on the topic of Open Innovation applied to the theme of sustainable fashion among Professor Maria Isabella Leone professor Luiss in Management of Innovation and expert of Open Innovation, who will address the theme of the challenges of Innovation and Dr. Luciana Delle Donne, founder and CEO of Made in Carcere, a company that involves inmates in the production process, which will shed light on collaborative innovation. This will be followed by an interchange between Dr Elena De Nictolis, post doc researcher at Luiss, Dr Alessandro Piperno PhD student Management Luiss, and the founder of the fabric regeneration start-up Lofoio Giuseppe Allocca. Students from the Young Ethos group at Luiss Business School and associates of Viving will also speak, two associations with which the start-up LabGov.City started to cooperate.
Giornata di apertura della Clinica Urbana Interdisciplinare LabGov 2020
L'ottava edizione della Clinica Urbana Interdisciplinare 2020 prenderà il via il 14 febbraio 2020 dalle ore 16:00 alle ore 18:00 presso il Luiss LOFT di Viale Romania. Il tema dell'incontro sarà "Open and Collaborative Innovation for Sustainable Fashion".
Sta per iniziare l'edizione 2020 della Clinica Urbana Interdisciplinare LabGov, che quest'anno si occuperà di Innovazione sostenibile nel campo della moda. Il tema della moda sostenibile nasce in continuità con il percorso intrapreso negli anni passati che ha visto protagonisti tematiche come alimentazione e agricoltura sana e sostenibile, economia circolare e innovazione con il coinvolgimento di attori provenienti dal settore pubblico, privato, cognitivo, sociale e soprattutto gli abitanti delle città. I risultati sono risultati in progetti ad alto impatto positivo che servono da ponte tra i vari attori tanto nel processo metodologico quanto negli output derivanti dall'idea stessa. Sono state realizzate infatti cooperative sociali, orti urbani didattici e la piattaforma GrINN.city nel percorso svolto in collaborazione con Confagricoltura.
Basandosi su questi pilastri, la Clinica Urbana Interdisciplinare 2020 proporrà la realizzazione di un progetto che sappia coinvolgere il settore privato e le comunità, mirando a migliorare l'impatto del settore privato sulla società applicando la sperimentazione di una metodologia di Open Innovation. La metodologia che si intende implementare prevede l'inclusione di differenti attori che vanno dalle categorie più marginali e fragili fino ad arrivare a start-up tech che possano innovare i processi produttivi di aziende più grandi e con impatto maggiore all'esterno.
La giornata di apertura inizierà con un welcome speech di Giovanni Lo Storto, Direttore Generale della Luiss. Proseguirà poi con una discussione sul tema dell'Open Innovation applicato al tema della moda sostenibile tra la professoressa Maria Isabella Leone, direttrice del master executive Open Innovation e Intellectual Property alla Luiss Business School, che affronterà il tema delle sfide di innovazione affrontate dalle aziende e la Dott.ssa Luciana Delle Donne, fondatrice e CEO di Made in Carcere, impresa che coinvolge nel processo produttivo le detenute, che farà luce sul tema dell'innovazione collaborativa. Seguirà l'intervento della dottoressa Elena De Nictolis, ricercatrice post doc alla Luiss e del dottor Alessandro Piperno PhD student Management Luiss. Interverranno inoltre studenti del gruppo Young Ethos della Luiss Business School e associati di Viving, due realtà con le quali la start-up